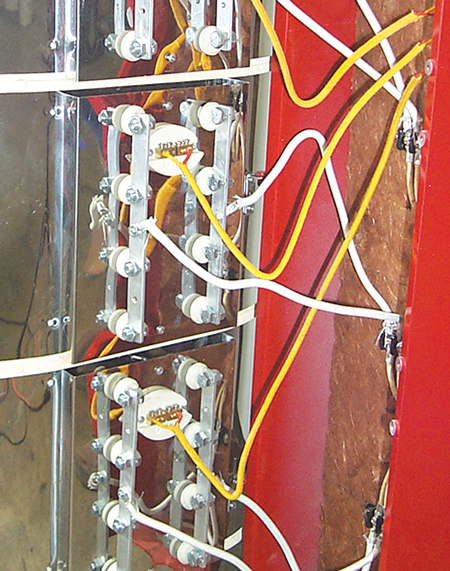 Why You May Want to Upgrade Your Kiln With PK Power
Maximum Cone 10 Power on Large Kilns Which Will Never Struggle to Get to Temperature
Mercury Relays Which Won't Fail
Ultra Heavy Duty Wiring and Connectors to Handle the Power
Micro Balanced Elements for Even Firing Top to Bottom
The PK stands for "Production Kiln" and that is exactly what these things are designed for. We originally designed them to provide a Cone 10 option for our 1227 kilns but soon found out that the Ceramic Production companies were buying them like hot cakes. Even if they were low firing, these companies appreciated the low maintenance, fast turn around times, and minimal downtime associated with these units.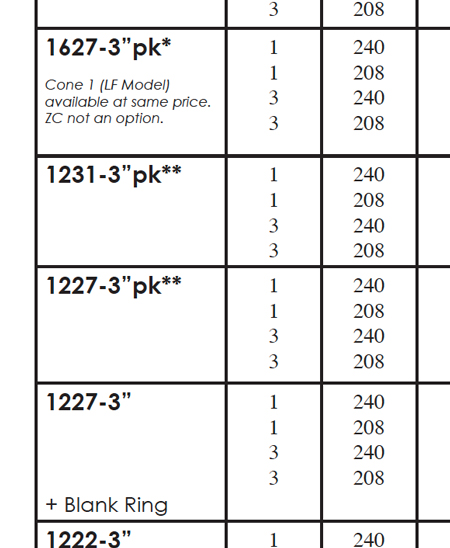 How To Upgrade
We currently offer 3 PK Models, KM1227-3″PK, KM1231-3″PK, and the KM1627-3″PK. Make sure the model you choose ends with a "PK" in the model name. Since these kilns are so powerful they draw a lot of amperage and therefore require a very large breaker and expensive heavy gauge wiring. Be sure that you have the power available at your location to run this kiln before you order it.They are direct wire kilns only.
The KM1627-3″PK requires a breaker that is extremely large, so for this unit we offer a Lower Fire (Cone 1) version.