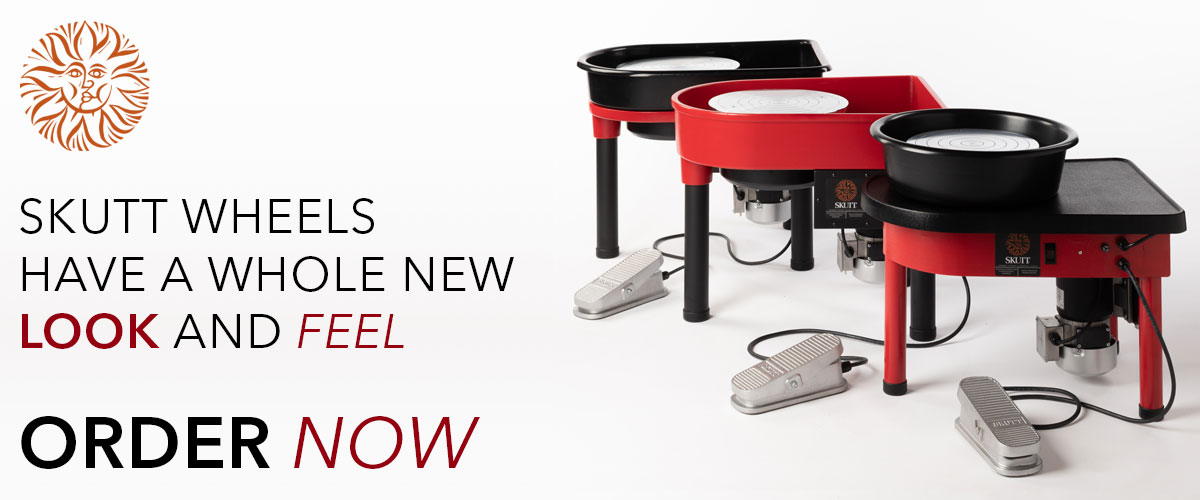 The Best Kilns For Schools
Choosing a kiln for your classroom is both exciting and a little scary. To help guide you in your journey in selecting the right kiln, we've addressed some common topics including selecting the right size, electrical considerations, venting, and accessories.
Skutt Has Kilns
We have the ceramic and glass equipment you need, in stock now. Find a distributor in your area with our easy-to-use distributor locator tool.
How To Choose A Pottery Wheel
Looking for a potter's wheel that best fits your needs? Our latest blog post covers considerations including power, fit and weight, noise, warranty, and more.
Who Uses A Skutt?
With 70 years in the business, we've made a lot of friends along the way. From homes to schools to businesses, our products are used by:
See what people are making with Skutt tools.