Flame Working Kiln Models
NEW

– GlassMaster Touchscreen Option

All GlassMaster models that use a full size touchpad may now be ordered with the new GlassMaster Touchscreen Controller. GlassMaster Touchscreen Controller kilns with a temperature limit of 1700 F or below will ship from the factory with the Ceramic programs turned off to protect you from over firing your kiln. For more information on the features and function of this innovative controller and it's associated App click on the photo below.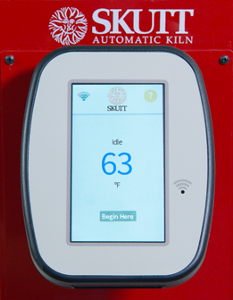 Flameworking Kilns
Flameworking kilns are used by artists that work with a torch and need to hold there work at temperature until they are ready to anneal it. The Scarab line of kilns was designed specifically for artists working with Borosilicate glass but can also be programmed for "soft" glass projects. The GM818CR has become quite popular with Borosilicate artists that want to gather large amounts of glass to be used in their artwork.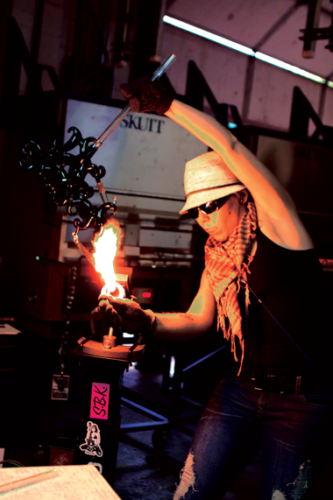 Crucible Kilns
Crucible Kilns are used by both Borosilicate and soft glass artists to melt glass in a crucible placed in the kiln chamber. The will open the access door in the top to gather molten glass from the crucible to blow or shape for their art work.