Glass Blowing Kiln Models
NEW

– GlassMaster Touchscreen Option

All GlassMaster models that use a full size touchpad may now be ordered with the new GlassMaster Touchscreen Controller. GlassMaster kilns with the Touch Screen Controller that are rated at or below 1700 Fwill be shipped with the Ceramic programs turned off to protect you from over firing your kiln.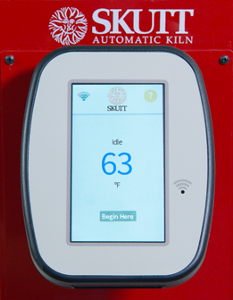 Crucible Kilns
Crucible Kilns are used by both Borosilicate and soft glass artists to melt glass in a crucible placed in the kiln chamber. They will open the access door in the top to gather molten glass from the crucible to blow or shape for their art work.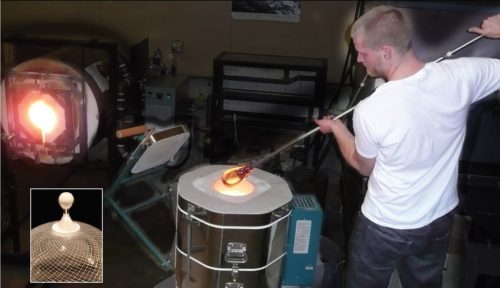 Annealing Kilns
Glass Blowers use annealing kilns to take the stress out of glass as it cools. Most Skutt kilns may be programmed for annealing glass. The GM1227-3 is especially popular because of its size and affordability.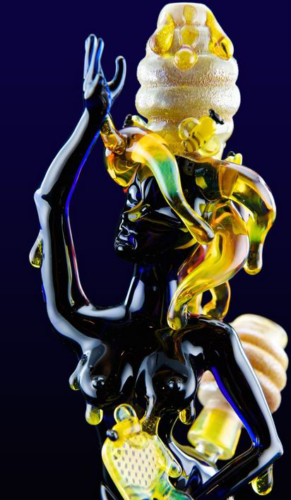 Roll-up Kilns
A roll up is a glass tile that is heated up until it is soft and then rolled into a vessel. The GM22CS is especially good for this because of the full access to the tile when the lid is opened.