The Controller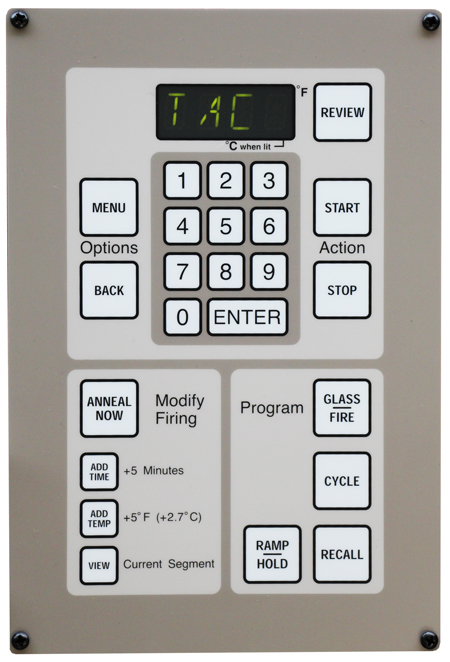 Write your own firing programs with up to 8 Segments using Ramp and Hold. Now you can store up to 12 programs.
Built in Diagnostics give you or our technicians the ability to diagnose kiln problems with just a few button presses.
The Alarm feature allows you to set a temperature alarm that will notify you when the kiln is at peak temperature.
Adjust temperatures or hold times while the kiln is firing using Add Time or Add Temp or simply press Anneal Now and begin annealing it.
Use the Delay Start feature to fire the kiln when it is convenient for you to be there when the kiln reaches temperature.
Add KilnLink and monitor your kiln from your smart phone, or even more important, receive a text messages if it unexpectedly starts dropping in temperature.
The Infinite Hold Feature ensures the program will not end until you press stop.