The Mantis Lid System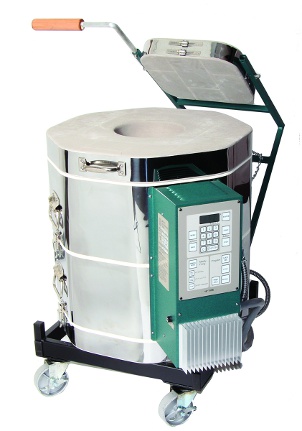 The Mantis Door System was designed for ease of use and ease of maintenance. The top hat door rocks back on an arc, keeping the hot face of the lid facing down so it does not radiate heat back at you while you are dipping. It has a wood handle that stays cool so you will not burn yourself. The main lid is hinged seperately and is cut with an 8″ access hole. To load or remove a crucible simply release a chain that allows the Mantis frame to move out of the way and open the lid.
When glass is molten it is conductive. When the top hat is opened, a shut-off switch is activated so you will not shock yourself while dipping.