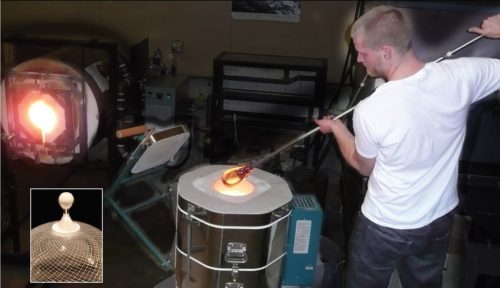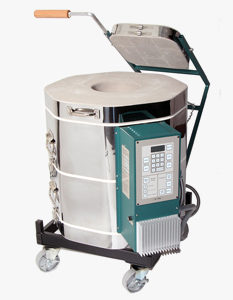 GM818-3CR – Ryan Staub
Ryan Staub is a glass artist who has blown glass in 11 different countries and territories, working with all kinds of glass and glass equipment. He currently owns and operates his own studio in Maui. Here is what Ryan has to say about the GM818CR:
Best one on the market.
Gathering port is just right, not so small it's hard to gather out of, not so big it dumps all the heat when you gather.
Great for a small home or garage studio.
Good addition to a full sized glassblowing studio as an affordable color pot.
Easy to ramp down slowly, minimizing risk to your crucible.
Small and easy to store when not in use.
Easily programmable controller with indefinite hold.
Easy to install.
Low energy use, high efficiency.
His work can be found in many collections worldwide as well as online at:
www.ryanstaub.com