KM-2 LT Controller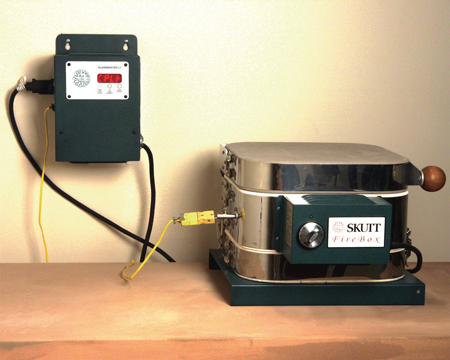 The The GMLT (Glass) and KMLT(Ceramic) Wall Mount Controllers can upgrade just about any switch controlled kiln under 15 Amps with a standard 15 amp plug to perform just like an automatic kiln.The software on this kiln controller has been upgraded to include preset programs for ceramics, glass and metal clay.Just plug your kiln into the back of the controller, plug the controller into the wall outlet and install the thermocouple.
When you are ready to fire just turn all of your switches to high and program the kiln.
Below is a list of models that will work with the GMLT2 and the KMLT controller.
FireBox 8 – GP706 – Pinto