GLAZETECH
Home
>
Ceramic Kilns
>
GLAZETECH
The Perfect Cone 10 Test Kiln
Most high fire test kilns on the market are either too small or underpowered because they are trying to run on 120V instead of 240V. With a little extra wiring you can have a test kiln that truely fits your needs.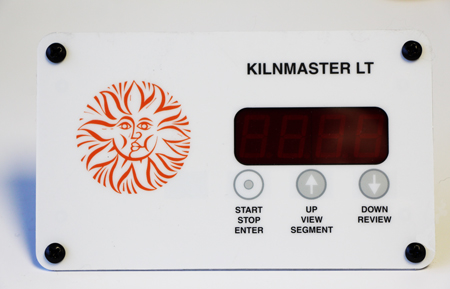 Brand New Controller
The GlazeTech now has a brand new controller that allows you to fire Glass and Ceramics. It even has built in programs for Precious Metal Clay. The perfect controller for any of your testing or other small firing needs. Here is what you get:
GlassFire Mode allows you to write a program simply by choosing your technique and the speed. It's that easy!
ConeFire Mode allows you to fire Ceramics simply by entering the Cone Value, Firing Speed and Hold Time.
PMC Mode is even easier. All you enter is the type of Metal Clay you are using and press start.
Write your own firing programs with up to 8 Segments using Ramp and Hold. Now you can store up to 5 programs.
Adjust temperatures or hold times while the kiln is firing using Add Time or Add Temp or simply select Anneal Now to set your project and begin annealing it.
---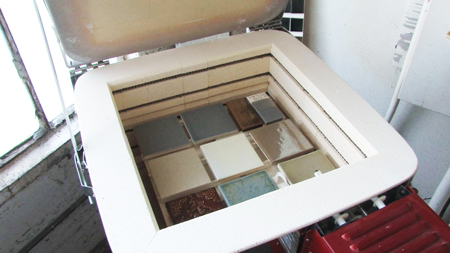 The Right Size, the Right Power, and the Right Control
When you are testing glazes you want to mimic the real world which means you need a kiln that can perform like your big kiln. It needs to be wide enough to test multiple samples, tall enough to test glazes on a vertical surface, powerful enough to match the firing profiles you will use in real life, and have the control to match those profiles on the heating and cooling side of the profile. The GlazeTech was designed to do exactly those things.
---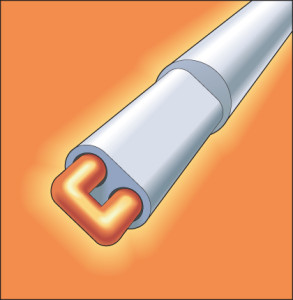 The Thermocouple
Exposed Thermocouple equals faster reaction time and higher accuracy.
Inexpensive, plus we give you an extra one when you buy your kiln.
Easy and quick to replace.
Type S (Platinum) Upgrades Available.
---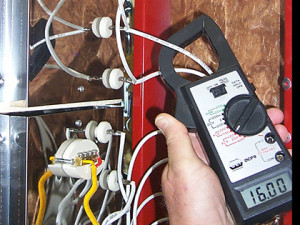 The Warranty
Unlike most warranties, ours covers Parts AND Labor.
Never Pro-Rated.
Serviced by the most extensive, knowledgeable and talented distributor network in the industry.
Backed by a company whose mission statement is "We help you make great things". When your kiln is down, you can't make great things.
---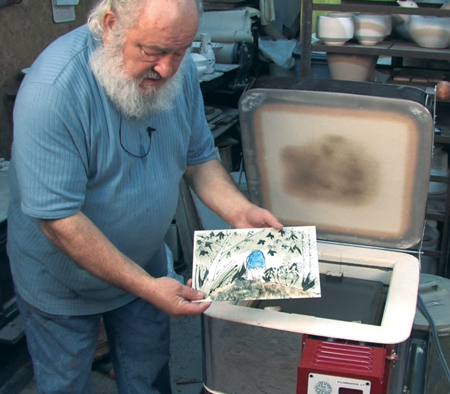 Great for Porcelain Canvas
Robin Hopper called us and said he was working with this new stuff called Porcelain Canvas.
He asked us to build him a kiln, and we of course said you bet!.
He said make it like this, and we of course did.
…and that is the beginning of the best test kiln on the market.
---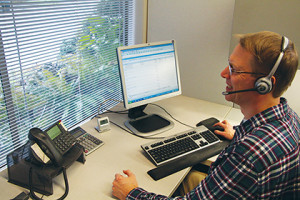 And So Much More!
When you are buying a kiln, your arn't just buying the equipment, you are also buying the service that comes before and after the sale. From the moment we cut that first brick to the day you open the box, to the day you are ready to retire it, our reputation is on the line and we take that very seriously. Get the whole story here.
---
*Weights listed are only approximations. Actual weight will vary due to humidity levels and varying brick density.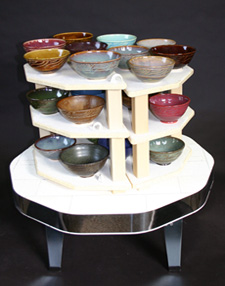 Chamber Capacity
| Depth | Opening Width | Opening Length | Cu. ft. | Tea Bowls |
| --- | --- | --- | --- | --- |
| 9 in | 15 in | 15 in | 1.1 | 0 |
Approximately 15 in. x 15 in. opening and 9 in. high: 1.1 cubic feet, 0 bowls.
Bowl, 6 inches in diameter and 3 inches high.
APM Elements

Learn More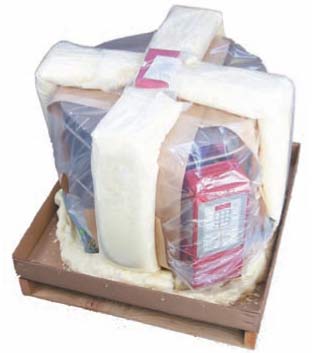 Contents List
Skutt Kilns should arrive fully assembled.
Packed with the kiln you will find the following items:
Kiln Stand
Stand Feet
Extra Thermocouple (unless Type S)
Peep Plugs – attached to the kiln stand, enough to fill each peephole on your particular model.
Buying Skutt Products
All Skutt products, with the exception of parts, need to be purchased through an Authorized Skutt Distributor. To locate a Distributor just click on the Distributor Finder icon below.
If you are looking to purchase a kiln, you may want to use the Build A Kiln tool first so you are absolutely sure you are ordering the correct kiln with all of the accessories and upgrades you want.
If you want to buy parts, you are welcome to purchase them directly from Skutt however your local distributor may have them in stock which would save you money on shipping. Use the Parts Finder Tool to pull up all the parts available for your specific kiln. If you want to order directly from Skutt call (503) 774-6000
If you are an Architect or contractor who is looking to Specify a particular model for future purchase, use the Build A Spec tool to generate a Specification Sheet.