The GlassMaster Controller
We Make It Easy
The Skutt GlassMaster makes programming easy for the novice while still offering the complex programming features desired by the professional.
Packed with Useful Features
All the features you could possibly want are in this controller:
GlassFire Mode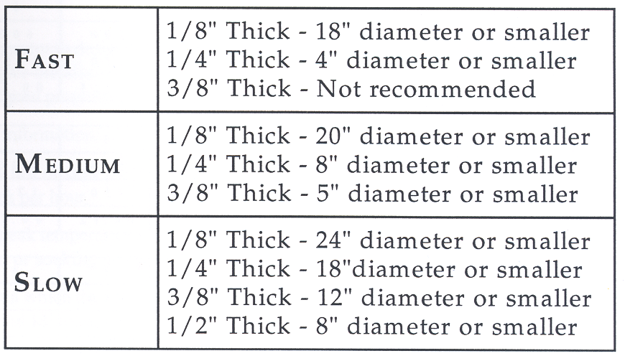 With GlassFire Mode you just enter 2 pieces of data, whether you want to Fuse, Slump, or Tack Fuse and what Speed you want to fire at depending on the size and thickness of the piece. The controller then chooses a program for you that was designed by Artist, Author and Glass Expert Gil Reynolds. The programs were designed to work for both 90 COE and 96 COE.
When you press Start the kiln will run a program that takes into account: Thermal Shock, Process Time and Process Temperature, and Annealing. Just come back when the kiln is cool enough to unload.

Ramp and Hold Mode
Ramp/Hold mode lets you design your own firing programs of up to 32 segments. Each segment can include temperature rate, end temperature and holding time. You can store up to 12 Programs for easy recall. The GlassMaster controller has a complete number pad so it is not necessary to scroll to values with arrows. Program Entry is quick and efficient. The ability to store the program ensures you only need to enter it once.
To run a stored program simply press the Recall key and enter the program number you want to run. You can press Review to verify it is the correct button and then just press Start.
Program on the Fly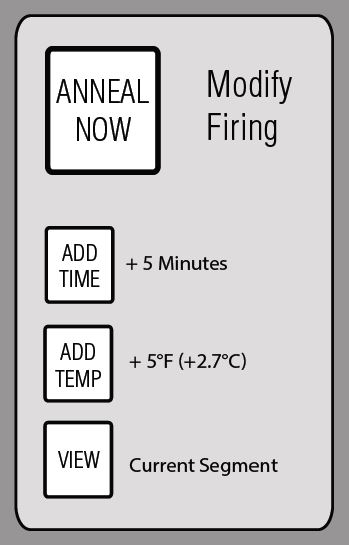 Projects can vary slightly so there are times when you want to control the kiln after viewing the kiln at the process temperature. For example, lets say you are firing a drop mold piece and you want to stop the melt right before the glass slumps enough to touch the shelf. This GlassMaster controller allows you to Add Time to the hold in 5 minute increments, Add Temperature in 5 degree increments or Anneal the piece Now.
Alarm and Delay
This gives you complete control on how your project turns out. You can even set an Alarm to alert you when the kiln reaches temperature. There is also a Delay firing feature that allows you to control what time the kiln will reach temperature so you can plan on inspecting the kiln when it is convenient for you.
Calculate Firing Costs
Yes really! This controller will tell you how much your firing cost you after every firing. All you need to do is follow the manual instructions for entering your cost per Kilowatt hour and the wattage rating of your kiln.
Automatically Start Vent
The controller has an additional output on the circuit board which allows you to connect to our EnviroLink. The EnviroLink is an optional accessory that works in conjunction with the EnviroVent 2. When installed it will automatically start the vent when you press start and turn it off when the kiln has cooled to 150F.
Fire in Fahrenheit or Celsius
Set the display to read in Fahrenheit or Celsius.
Tracks Total Number of Firings
Being able to track the number of firings is extremely valuable when you are keeping a kiln log. It allows you to record whenever you change elements, relays and thermocouples. This way you can better predict when you might be ready for some maintenance. It will give you this value after every firing.
Best Diagnostics
Skutt is one of the only companies that installs a Current Sensor (link to this feature) in the control box. This allows us to test the electrical performance of your kiln without even having to open the box. We can walk you through it on the phone and get all the information we need to diagnose your kiln and get you up and running again.
Voltage Test
Amperage Test
Error Temperature
Board Temperature
Much more…