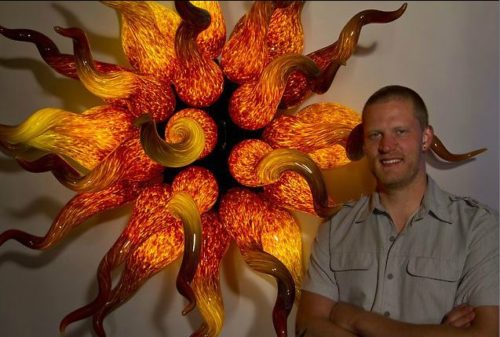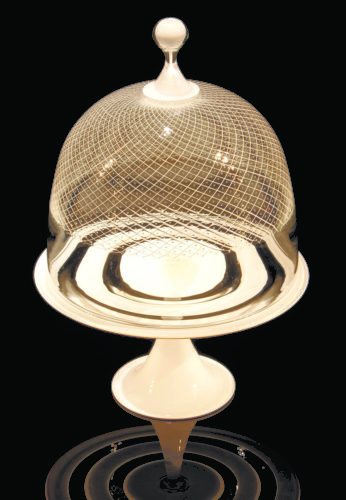 Ryan Staub
Kilns – GM22CS
Glass is a medium of many facets. It at the same time and to the same degree represents to me a technical obsession, a format for personal expression and an amalgamation of function and art.
I draw inspiration and influence from my travels, the things I see and people I meet. I am most influenced by the Venetian tradition of glassblowing. I have worked with several Venetian Masters and am well versed in the traditional techniques. I challenge myself both to modify these techniques, using them in new ways, and to master them in their traditional format. By mastering them I am part of a family of artists and artisans whose history is traced back to ancient Egypt. By modifying them, I am part of the tidal wave of innovation that has changed the face of art glass so dramatically in the last forty years.
Glass, as we work it, is a liquid. It is amorphous and entropic down to its molecular level. To harness its fluidity, one must control it, and to control it, one must let it be fluid. These symbiotic contradictions in both the forming and the nature of the medium inform my work. My work is about showing these contradictions and using them. My work combines the art and love of process with idea. My work is about the whole and not knowing. My work blurs the line between art and craft.
As a glassmaker, my focus for many years has been about technical prowess. Although this will always be at the core of my execution, I have recently found glass to be a medium for the expression of light. My new work, the Illumination series explores the tension between light and dark in the form of internally lit vessels. The conversation of light and dark is an essential component of all visual art. Glass has the ability to take this further, considering the medium's capacity to hold and to even be luminescence. It also can display darkness uniquely, with depth, color, and perspective creating obscuration. The opposing factors of light and dark have influence over us on both conscious and subconscious levels. In this series, light and darkness engage, the color of the glass obscuring while light enhances it. Internally lighting colored glass shows colors that are indistinguishable without an inner light source; it enhances the form's true depth as well as highlighting otherwise unseen color overlaps.  The forms in Illumination reference the micro and macro, giving a universal impression of locale.
Ryan Staub has blown glass in 11 different countries and territories, working with all kinds of glass and glass equipment. He currently owns and operates his own studio in Maui.
His work can be found in many collections worldwide, as well as online:
Website:  www.ryanstaub.com
Facebook:  www.facebook.com/ryanstaub
Instagram:  @ryanstaubglass