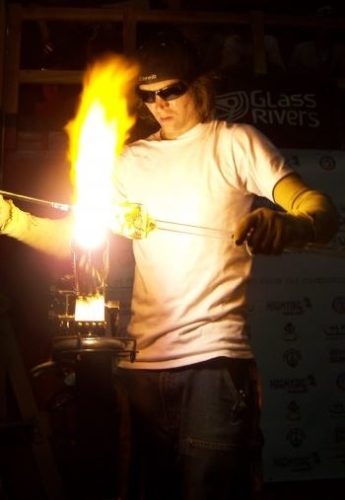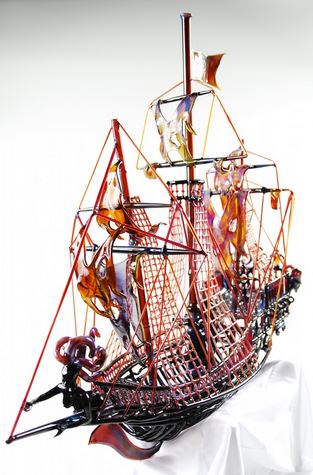 Buck
Kilns – GM818-3CR
"I never feel more comfortable than when I am behind my torch. With every completed sculpture I feel I am doing my share to take this craft to new heights. The future of glass is now." –Ryan "Buck" Harris
Buck is a native Oregonian living in a small town on the central Oregon coast. Buck can either be found hard at work in his studio or out in the forest gaining inspiration for his next creation.
His expression can be seen in every detail of his work. With color, clean shapes, and symmetry he has developed an intricate style of construction that is all his own. Known for his unique skeletal creations and extreme engineering, his art has been making its way to galleries and collectors around the world.
He has worked diligently over the years to keep on the cutting edge of the material and technique. His progression is one of pure creative drive and passion.