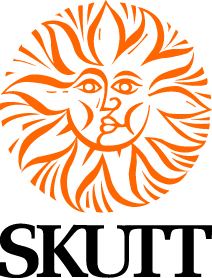 NCECA is coming to Portland!
It has been 10 years since NCECA (National Conference on Education for the Ceramic Arts) has been to Portland and we can't wait to show you our beautiful city. If you are a potter, hobby ceramicist or just an appreciater of Ceramic Arts you will probably feel a little like Charlie in the chocolate factory.
In addition to a complete schedule of lectures, exhibitions and gallery tours there is something magical about seeing a community of potters from all over the world take over an entire city.
Skutt will, as always, have several booths in the Commercial Exhibit Area showcasing our products, The Peep Show and will be coordinating a student throwing competition. Since this year NCECA is in our hometown we will also be hosting 3 shows featuring NW artists at our factory. We will also be giving factory tours where you can see first hand how we construct kilns and potters wheels. Last time NCECA was in town we had 1500 curious potters tour the plant.
Below are descriptions and links associated with the various events. We look forward to seeing all of you!
NCECA Information
March 22nd – March 25th – Portland Convention Center
To attend the lectures and gain access to many of the events it will be necessary to register. You can do so by clicking on the following link:
https://nceca.net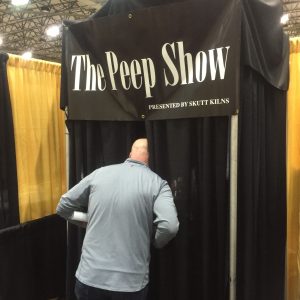 The Peep Show
Skutt Booth – Portland Convention Center
March 22nd – March 24th 9:00 AM – 5:00 PM (8:30 AM – 4:30 PM on Friday)
The Peep Show is a collection of handmade Peep Plugs (you know those porcelain
plugs sticking out the side of your kiln) created from talented potters throughout the world. It will be on display in the Skutt Booth throughout the show.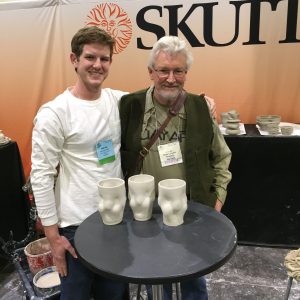 The Student Throwing Contest
Skutt Booth – Portland Convention Center
Come witness some of the most talented student artists compete for a Skutt – Steven Hill Signature Series Potters Wheel that includes all the best upgrades. Steven Hill himself will be there to judge the show. Students will be given 5 lbs of clay and will have 30 minutes to create whatever they want. Cash prizes will be awarded each day and the winner of each day will qualify to be judged on Friday for the grand prize. If you are a current student interested in competing, you can find more information and pre-register to compete by clicking on the link below.
/nceca-contest/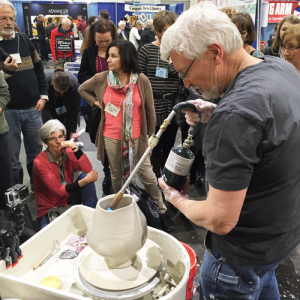 Steven Hill Demonstration
Skutt Booth – Portland Convention Center
March 23nd – March 24th 2:30 PM – 3:30 PM
One of the most recognized potters of our time , Steven Hill, will be demonstrating his throwing and slip application technique in the Skutt Booth. Steven will also be judging the student throwing competition
as well as offering them valuable critique.
Ceramic Shows Hosted at Skutt
Skutt Ceramic Products – 6441 SE Johnson Creek Blvd., Portland, Or 97206
March 21st -March 25th (9:00 AM – 5:30 PM) Reception Friday 5:30 PM – 7:30 PM
We are extremely proud to be hosting 4 shows at our plant in SE Portland. The stop is currently scheduled on one of the Wednesday timed bus tours. Contact NCECA to pre register. It is also a short Uber ride away for those who prefer to venture off on their own. Parking is somewhat limited so please try to carpool. There will be a reception Friday evening with beer, wine and hors d'oeuvres.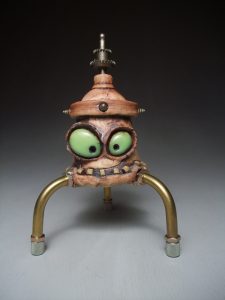 "The Small Hall: Where Size Doesn't Matter"
Is colossal clay always commendable? Perhaps petite proportions are preferred.
In this show, we have hundreds of pieces made by transcendent Northwest artists working in small scale. Convenient for you to carry home, the work in this show is sublime, splendid, stunning, yet small.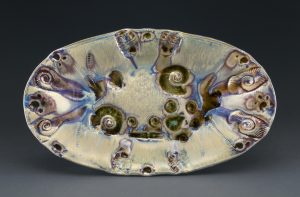 "Keep Portland Wared" Pottery in the Pacific Northwest
Oregon Potters Association is a community of talented individuals who display
a vast aesthetic in clay, glaze, forming and firing methods- traditional original and experimental.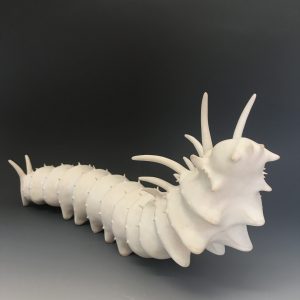 Portland has long been a magnet for creative clay work. OPA's mission is the inclusion of all who possess a passion for the ceramic process, a love of the handmade object, and a wish to share their work through exhibitions With over 300 members — amateurs and professionals alike — we've coalesced from different regions and varied educational backgrounds to build a national identity around mutual encouragement of the imagination and appreciation of the resulting art and craft.
This curated exhibit of clayworks from OPA members residing in Oregon and Southwest Washington displays a rich variety of traditional as well as contemporary functional and sculptural ceramics.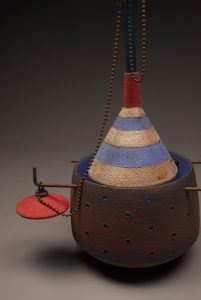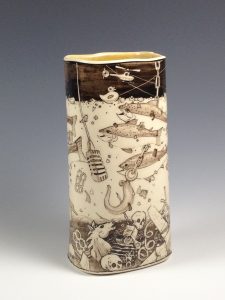 "The Alchemy of Surface"
An inspired surface can turn plain into remarkable, remarkable
into sublime. This group of artists is sharing their extraordinary (often secret) surface techniques and formulas.
Alchemy is a power that transforms something in a mysterious
and impressive way. In this exhibition, clay, chemicals,
and flame make magic: Thirty Oregon ceramic artists will display their work and disclose glaze recipes, textural techniques, firing methods, and other hard-won secrets.
View the brilliant and sometimes challenging realizations of forms and their exceptional surfaces. The artists are sharing their details, formulas and techniques and you will leave full of magical ideas. Take away a full-color "how to" booklet, or find information online to use now and in the future in your own studio.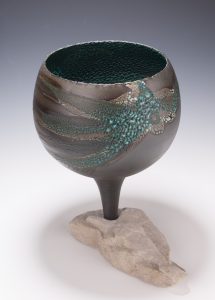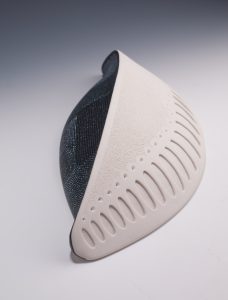 "FRACTAL NATURE: Works Exploring the Theory of Chaos"
We know that the only thing for certain in life is that everything
is uncertain, always in flux. With a diverse body of work, the Fired Up! Collective explores the Theory of Chaos.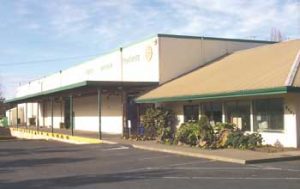 Factory Tours
Skutt Ceramic Products
6441 SE Johnson Creek Blvd., Portland, Or 97206
March 21st -March 24th – 9:00 AM to 4:00PM
Skutt will be running factory tours every 30 minutes. After you visit the 4 shows we are hosting in our Wheel building just follow the signs to the staging area. Skutt is located in the SE side of Portland about 20 minutes from downtown.
On the tour you will see the process of building a kiln from beginning to end. Last time NCECA was in town we ran 1500 people through the plant so please be patient if there is a bit of a wait at times. Parking is limited so please try and carpool if you are not on the bus tour.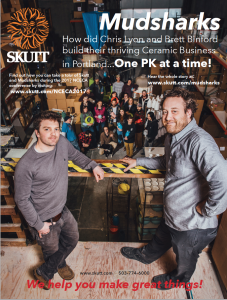 Mudshark Studios, LLC.
1930 NE Oregon St. Portland, OR 97232
971-271-7441
If you want to see how our kilns are used in a manufacturing setting, we highly suggest you go tour Mudsharks Studio. They will be taking reservations for tours. If you are interested, just call the number above and reserve your spot.