Primary Point Rests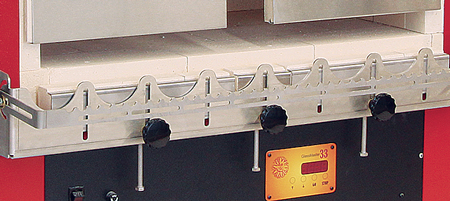 The Primary Point rests are designed to slide up and down to support your rods and tubes. If your handles are extremely long we would suggest adding the Optional Secondary Point Rest which extends further out from the kiln and is fully adjustable up and down.
When you are ready to anneal you slide all 3 point rests up tight against the doggie doors to seal off the chamber.
The point rests are constructed of solid brick and stainless steel for maximum life. To operate them simply loosen the the knob, slide the rest to the position desired and tighten the knob. It was specifically designed to be a one hand operation so you can hold your glass with the other hand.
Secondary Point Rests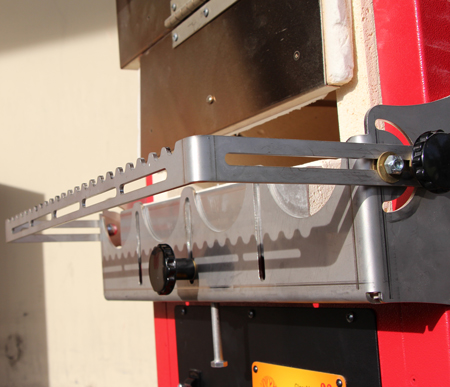 The Secondary Point rests help support longer handles. The unique design allows you to move the point rests up and down and in and out, depending on the project. The scalloped edge keeps them from rolling.