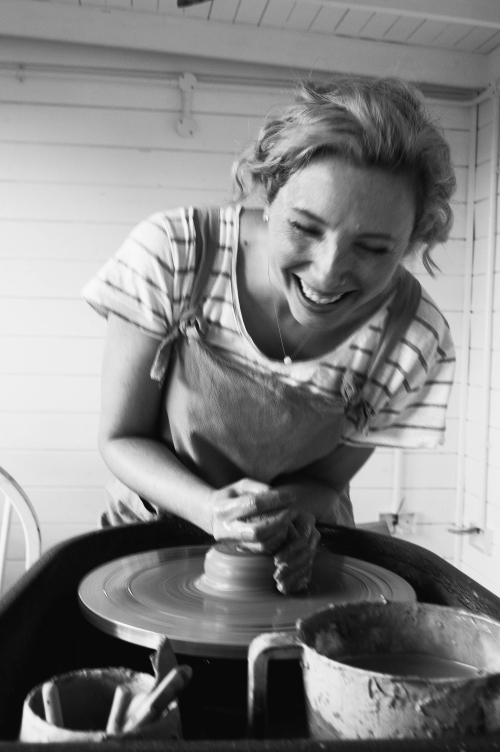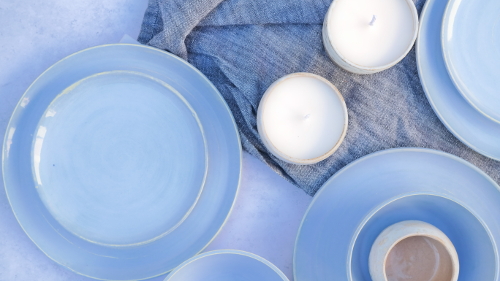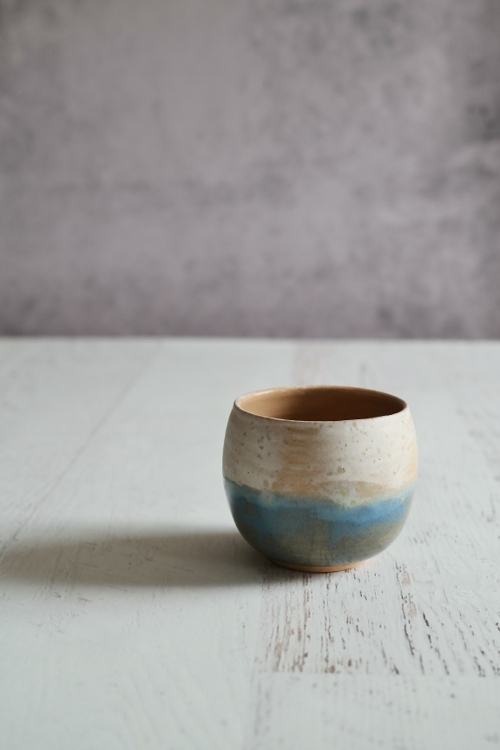 Kara Leigh Ford
Starting pottery as a hobby after finishing her Fine Art degree, Kara worked in marketing and visual merchandising for 10 years before becoming a potter full time in 2015. Kara designs and hand-makes tableware from her garden studio, just outside of Bath, England. Growing up by the coast, the beach was her childhood playground. Kara is drawn to making pots reminiscent of lazy summer days next to the ocean. Kara's pottery is designed to transport people to their favourite stretch of coastline.
'My training as a painter before I became a potter means I work backwards, I think about the colours/ textures I want to use first, before I think about the form a pot will take. There is something about working in 3D that painting on a canvas could never afford me. I name each design after a specific moment I've had at the coast; Stormy Seas Dinner Plate, Calm Seas Bowl, Frosty Blue-Green Mug, Sandy Bay Jug. I want each one of my pieces to feel like they have soul.'
You can see more of Kara's work at her website karaleighfordceramics.com.