HOTSTART PRO
Home
>
Glass Fusing Kilns
>
HOTSTART PRO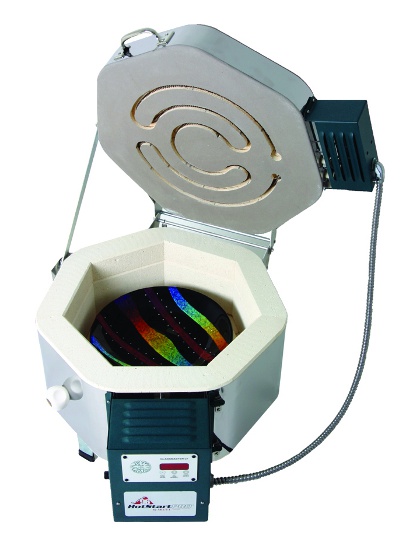 Developed With the Help of Spectrum
Spectrum Glass (Now Oceanside Glass and Tile), makers of System 96 Glass, came to us and said "we want you to make the perfect home fusing kiln". This is what we came up with.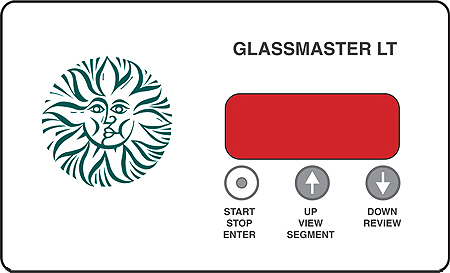 Sophisticated, Yet Easy to Use
GlassFire Mode allows you to write a program simply by choosing your technique and the speed. It's that easy!
Write your own firing programs with up to 8 Segments using Ramp and Hold. Now you can store up to 5 programs.
Adjust temperatures or hold times while the kiln is firing using Add Time or Add Temp or simply select Anneal Now to set your project and begin annealing it.
---
Plugs Into Household Voltage
Nothing against electricians, but who really enjoys paying to have their house rewired. With the HotStart Pro you take it out of the box, plug it into any spare 120V outlet you have in the house and you are ready to start fusing. Okay, it does need to be a grounded outlet.
---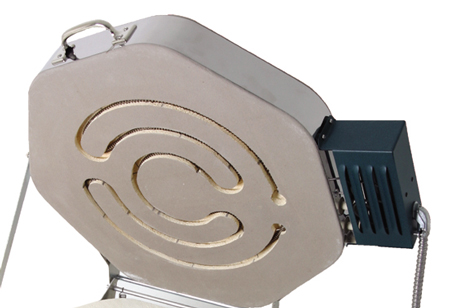 Full Coverage Element Design
The element routing pattern in the lid perfectly matches the opening in the chamber with grooves spaces evenly across the lid. What does this mean? It means extremely even heating across your glass, that's what..
---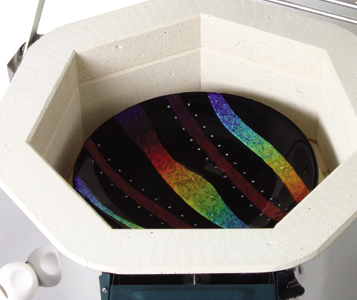 Great for Platters
This kiln will hold up to a 12 inch platter. Can you say dinner ware set? It's 6 inch depth even allows you to use up to 4″ deep slump molds.
---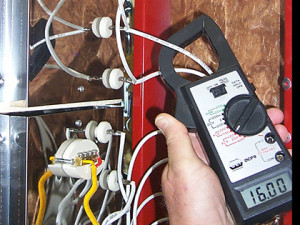 The Warranty
Unlike most warranties, ours covers Parts AND Labor.
Never Pro-Rated.
Serviced by the most extensive, knowledgeable and talented distributor network in the industry.
Backed by a company whose mission statement is "We help you make great things". When your kiln is down, you can't make great things.
---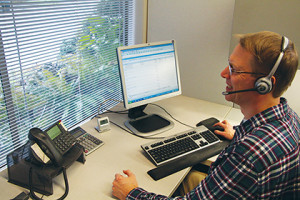 And So Much More!
When you are buying a kiln, you are not just buying the equipment, you are also buying the service that comes before and after the sale. From the moment we cut that first brick to the day you open the box, to the day you are ready to retire it, our reputation is on the line and we take that very seriously. Get the whole story here.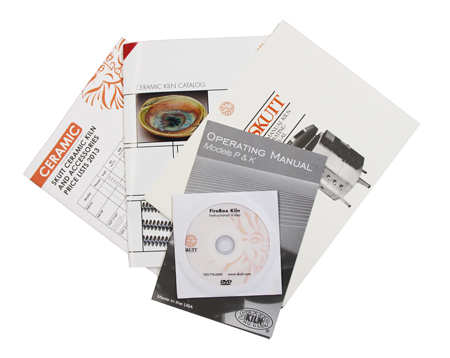 Resource Links
Below you will find links to resources that are specific to this model:
HotStart Pro Kiln Manual

---
*Weights listed are only approximations. Actual weight will vary due to humidity levels and varying brick density.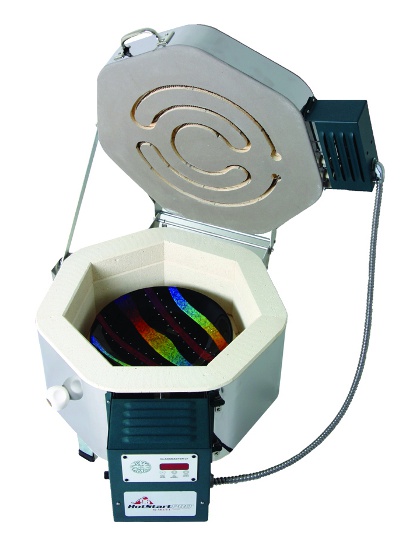 Chamber Capacity
| Depth | Opening Width | Opening Length | Cu. ft. |
| --- | --- | --- | --- |
| 6.5 in | 15 in | 15 in | 0.6 |
Approximately 15 in. x 15 in. opening and 6.5 in. high: 0.6 cubic feet.
Accessory Kit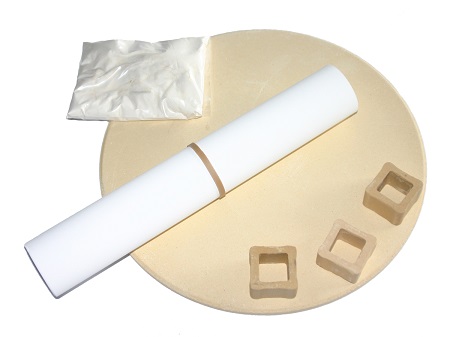 Learn More
There are no upgrades available for this kiln.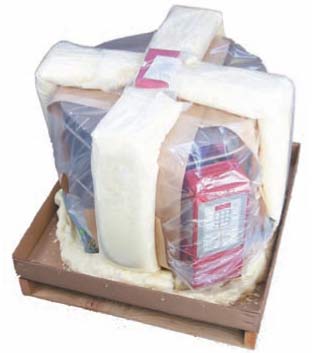 Contents List
Skutt Kilns should arrive fully assembled.
Packed with the kiln you will find the following items:
Kiln Stand
Stand Feet
Sample Glass Pack
Peep Plug
Buying Skutt Products
All Skutt products, with the exception of parts, need to be purchased through an Authorized Skutt Distributor. To locate a Distributor just click on the Distributor Finder icon below.
If you are looking to purchase a kiln, you may want to use the Build A Kiln tool first so you are absolutely sure you are ordering the correct kiln with all of the accessories and upgrades you want.
If you are an Architect or contractor who is looking to Specify a particular model for future purchase, use the Build A Spec tool to generate a Specification Sheet.