Kick Wheel Bat Mold System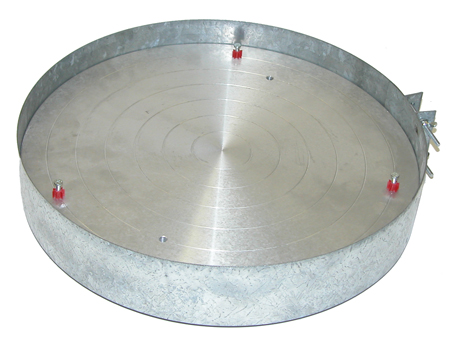 The Bat Mold System was designed to allow you to make your own plaster bats. The ring shown here is a mold that you pour your plaster into to create the bats.
It fits around your wheel head to create the mold. Holes for the pins showed here will need to be drilled into the wheel head using a template we provide. When you pour the plaster into the mold, holes will be formed in the bottom of the mold which will fit over the pins to hold the bat in place.
Plaster makes a great bat because it's porous property allows the bottom of your pots to dry without having to flip them. Plaster is inexpensive so the overall cost is very reasonable.