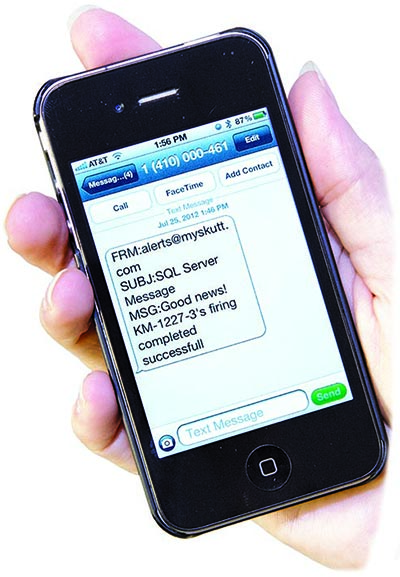 Why You May Want to Upgrade Your Kiln With LinkBoard
The LinkBoard upgrade serves as an interface between your kiln and the outside world. As you can see from the photo above there are two ports. The top port allows you to interface with a customizable output on the controller. most people use it to plug in an EnviroLink, but it can also be used to run a warning light, alarm or auto-dialer.
The lower port is probably the coolest. This is what you use to connect your kiln to the internet through KilnLink. When connected it feeds all the firing and diagnostic data up to your own personal MySkutt web page that interprets it and present and stores it in a useable fashion…in almost real time. Anywhere, you have access to the internet you can monitor your firing, study past firings, make notes and a whole lot more. It even will send you text alerts on your phone. Even if you do not plan to use it now, wouldn't it be nice to have it ready when you are ready to upgrade?
For more information on KilnLink Click Here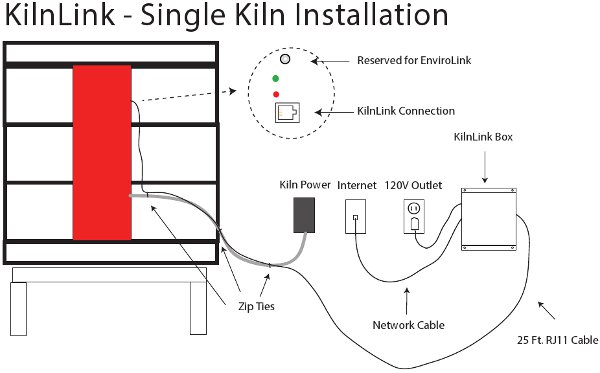 How To Upgrade
On A New Kiln Order
This is the easiest. If you order the LinkBoard when you order your kiln, we mount it and do all of the internal wiring. You have two choices, with or without an EasyView. That's it!
On a New Kiln That Has A KilnLink Sticker on the Side Of The Box
This is a little more difficult but still fairly easy. If you have the sticker you know your controller has the correct software to run it and you have the mounting holes to install it already punched in the box. All you need to do is connect some wires to the controller and screw it into the box. Again, you have two choices, with or without an EasyView.
On A Kiln With No Sticker
Okay, now this gets a little sticky and you are going to probably need some help. If you have a green LED Display you may or may not need a new controller with the updated software. If you have a red LED display you are definitely going to need a new controller. Your only option for both of these scenarios is to install the LinkBoard with EasyView since the control box will definitely not be punched for the LinkBoard mounting. If you need help, give us a call…thats what we do. Also we have a great interactive tool to help you figure out how to upgrade an existing kiln. Click here to access it.