The Peep Show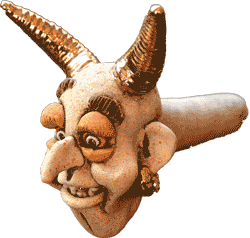 What is the Peep Plug Show?
At its heart The Peep Show is a brilliant scheme set in motion by Skutt Ceramic Products Inc. to shamelessly promote their kilns while at the same time develop a private collection of the most valuable Peep Hole Plugs on earth for pennies on the dollar.
Due to conflicting schedules for the 2020 NAEA and NCECA conferences,
The Peep Show will only be hosted at NAEA next year.