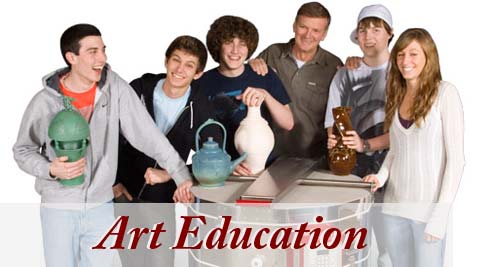 ---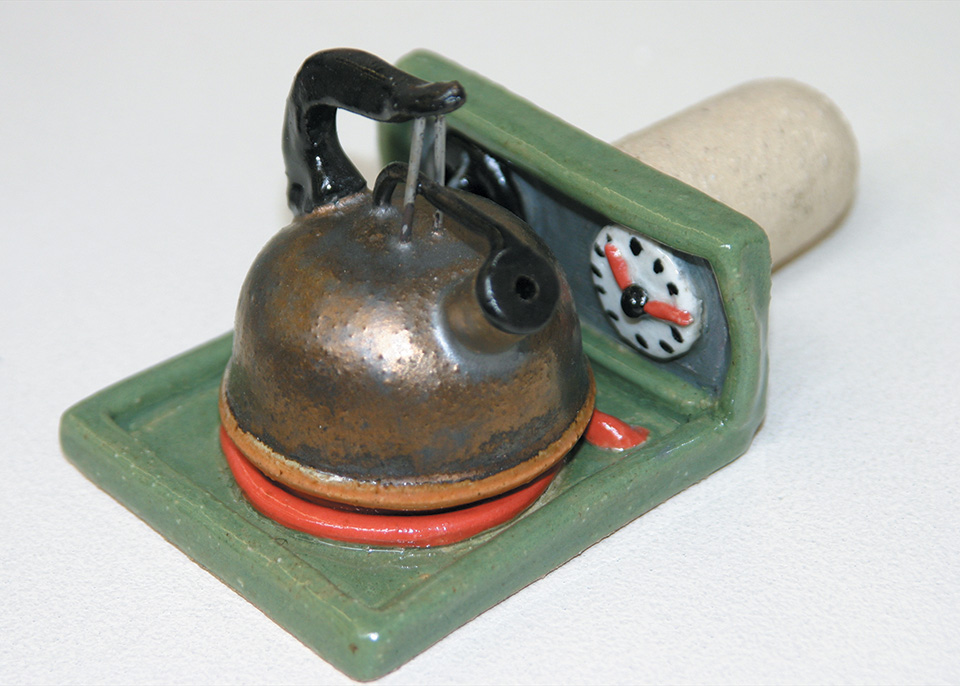 The Peep Show
The Peep Plug Show started out as just a fun idea for the booth at NAEA and has evolved into a integral part of the show. The pieces that are entered must function as a standard Peep Plug. In other words they must fit the peep hole, support their own weight, and be able to withstand the high temperature of the kiln. For more information on how you can enter your classes pieces visit the Peep Plug Show Link below. There you will also be able to see all of the wonderful pieces that have been done in the past.
Find out more by clicking here!
---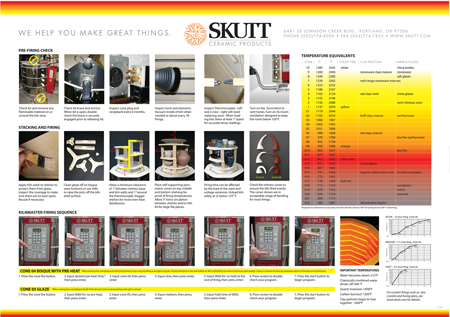 We Have Posters!
If you see us at the shows you know we have great posters for your kiln room and classroom. Some are informative, some are fun, and some are just downright Cool! Click below to see all of the posters currently available.
---
It's Not Just a Coffee Cup
Pete Pinnell, Potter and Head of the Ceramics Department at the University of Nebraska, was kind enough to let us share this video with you. In hit he gives us a new paradigm for looking at cups.It is amazing how many perspectives he brings into play that most of us would never consider yet are amazingly interesting and relative. What a great thing to share with your class.
---
See The Story Behind Skutt Wheels
In 2007 Skutt purchased Thomas Stuart Potter's Wheels. It seemed like a perfect fit for our company. Former owner Tom Forte had an excellent reputation for customer service and quality and some of the most notable potters in the industry were already sold on them.Even better was their reputation of being the toughest wheel on the market meantthat schools were going to eat them up. Check out this video to get the whole story.
---
Skutt Wheels in Action
Brian Kohl, Ceramic Instructor at Chaffey College, loves his Skutt Wheels. Check out this jazzy video!
---
10 Tips for Art Teachers From Steve Jobs
Courtesy of The Art of Education
1. Find Good Mentors
The article states that, "Jobs may have been a genius, but he was also smart enough to find people he could learn from." No teacher should be an island. Wherever possible, either locally or through an online PLN, seek out other teachers that can challenge your thoughts and help you learn and grow. AOE is a great place to start. Also, search hashtags like #arted on Twitter.
2. Make a Great Product
"What Steve did that few marketers understand is that he first created a great product." Our curriculum is our product. What we teach and how we teach should be great. A great teacher is always looking to improve his or her lessons.
3. Stand for Something
The article states that we should impute our values across everything we do. As teachers, we do this by standing behind our core beliefs and principles even when it means standing up to administrators or the challenging the status quo.
4. Invest
Big investments have big risks, but they also can pay big dividends. The article addresses these investments as financial, but our investments are the time and effort we give to our students and our programs. Sometimes we feel our efforts are in vain and sometimes things will fail, but in the end, big investments will produce the biggest payoffs.
5. Create Experiences
Your art department is more than a series of individual classes, it should be an entire experience. Think of how students who graduate from your program might answer the question, "What was your experience like in your high school art class?" Their answers should reveal more than a series of products they created, they should encompass entire experiences.
6. Build Mystery
Jobs was also famous for his "One more thing" gesture, where, just when people thought a press conference was over, he'd say, "Oh, one more thing," and then pull out something that blew everyone away. Knowing what will happen next is lame. Not knowing the outcome, experimenting and exploring are exciting. If we give everything to the students, then there is no mystery to our lesson. We need to leave some of our lesson open for the students to find out for themselves, even if that means we don't know the answer ourselves. The best scenario would be for a student to ask, "How do I do this?" and the teacher to respond, "I don't know. Let's find out!"
7. Find an Enemy
"The first rule of storytelling is that drama requires conflict. And the first rule of propaganda is that you need to have a bad guy." At first, it sounds harsh, but an enemy can be as seemingly insignificant as an ineffective project or a boring way of doing something. It can also be as monumental as taking on a new way of thinking while everyone else wants you to continue doing something the way it has always been done before.
8. Turn Students into Evangelists
"Possibly the biggest thing Jobs did was turn customers into passionate advocates for the Apple brand." There is no bigger compliment than to have a student tell his or her friends, "You have got to take art!" The article talks about "loyal customers". How many of our Art One Students continue on to Art Two or Art Three? We need to be vigilant and create a program where students desire to continue.
9. Don't Talk About Products
"Apple ads weren't about products but rather the kind of people who would use the products." Sometimes I forget. It's not about famous works of art or the projects we create or the way we teach. It's really about the students. It may be cliche but it is true. We must reach the student before we can teach the student. Build relationships.
10. Use Pictures Not Words
Well, that one is easy. We are art teachers!