KS-614
Home
>
Ceramic Kilns
>
KS-614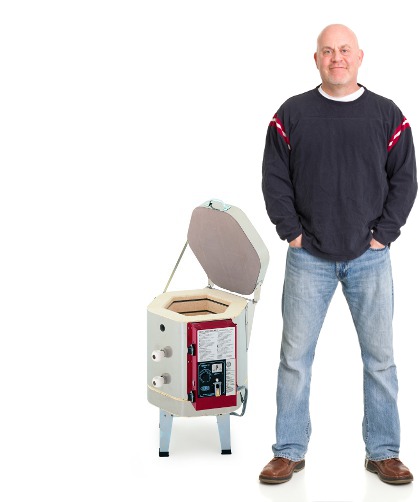 It Just Fits
Fits most small studios. This a great starter kiln but also a great "extra kiln" for when you need to fire a small load now.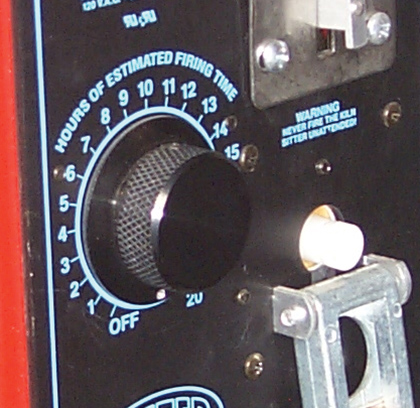 Kiln Sitter Controller
Uses specially formulated pyrometric cones to measure heatwork and turn off the kiln.

Skutt purchased The Original Dawson KilnSitter company in February of 2009. All parts are guaranteed original.
Now standard – Safety Timer helps to prevent over-fires
Individual 3-heat switches on each section allow you to heat up slowly to avoid thermal shock.
---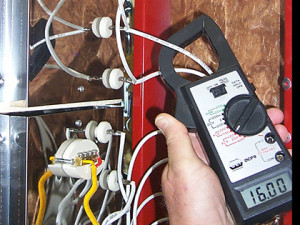 The Warranty
Unlike most warranties, ours covers Parts AND Labor.
Never Pro-Rated.
Serviced by the most extensive, knowledgeable and talented distributor network in the industry.
Backed by a company whose mission statement is "We help you make great things". When your kiln is down, you can't make great things.
---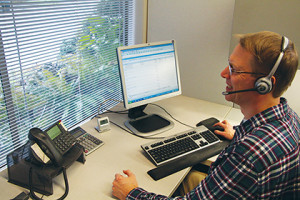 And So Much More!
When you are buying a kiln, you are not just buying the equipment, you are also buying the service that comes before and after the sale. From the moment we cut that first brick to the day you open the box, to the day you are ready to retire it, our reputation is on the line and we take that very seriously. Get the whole story here.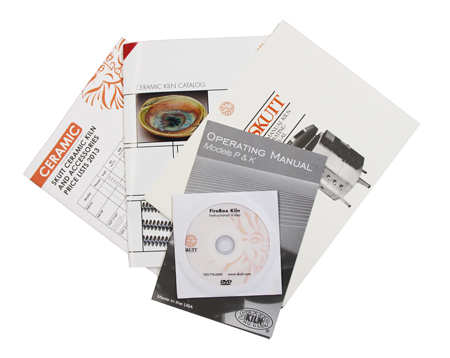 Resource Links
Below you will find links to resources that are specific to this model:
Kiln Sitter Kiln Manual

Kiln Sitter Controller Manual

Kiln Sitter Operation Video
---
*Weights listed are only approximations. Actual weight will vary due to humidity levels and varying brick density.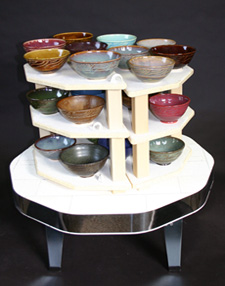 Chamber Capacity
| Depth | Opening Width | Opening Length | Cu. ft. | Tea Bowls |
| --- | --- | --- | --- | --- |
| 13.5 in | 11 in | 11 in | 0.8 | |
Approximately 11 in. x 11 in. opening and 13.5 in. high: 0.8 cubic feet, bowls.
Bowl, 6 inches in diameter and 3 inches high.
Pyrometer
Learn More
Furniture Kit

Learn More
There are no upgrades available for this kiln.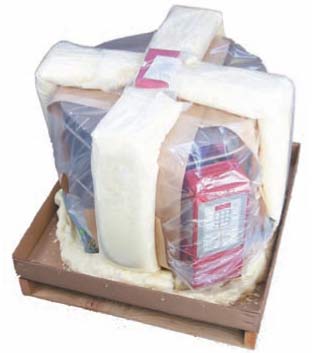 Contents List
Skutt Kilns should arrive fully assembled.
Packed with the kiln you will find the following items:
Kiln Stand
Operating Manual
Stand Feet
Warranty Card
Peep Plugs – attached to the kiln stand, enough to fill each peephole on your particular model.
Buying Skutt Products
All Skutt products, with the exception of parts, need to be purchased through an Authorized Skutt Distributor. To locate a Distributor just click on the Distributor Finder icon below.
If you are looking to purchase a kiln, you may want to use the Build A Kiln tool first so you are absolutely sure you are ordering the correct kiln with all of the accessories and upgrades you want.
If you want to buy parts, you are welcome to purchase them directly from Skutt however your local distributor may have them in stock which would save you money on shipping. Use the Parts Finder Tool to pull up all the parts available for your specific kiln. If you want to order directly from Skutt call (503) 774-6000
If you are an Architect or contractor who is looking to Specify a particular model for future purchase, use the Build A Spec tool to generate a Specification Sheet.