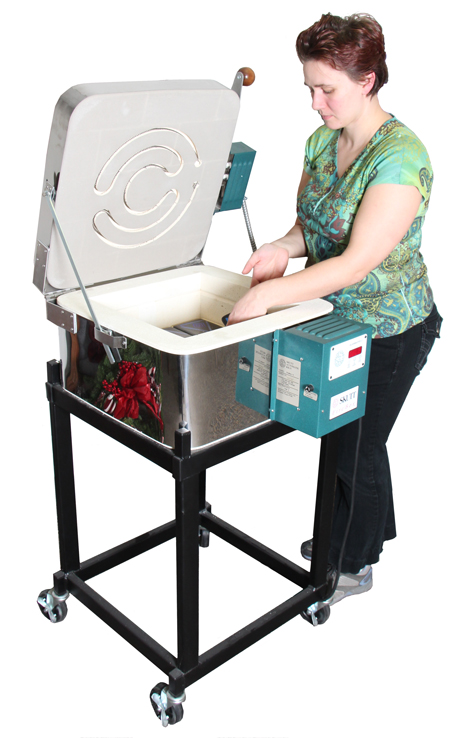 Why You May Want A Rolling Stand
Almost every kiln that Skutt sells comes with a stand but most of them are designed to stay put.Trying to move them with the kiln setting on them could result in a broken stand or even worse a broken kiln, or even worse, a broken you.
Often times you may want to move your kiln to clean under it or just get it out of the way when it is not being used. Think how nice it would be to get that car in the garage every once in a while.
Our rolling stands are constructed out of heavy duty, welded square tubing and fitted with high quality, locking steel castors ont models designed for large kilns. Steel castors will not develop flat spots if they sit too long in one spot unlike rubber or plastic wheels. They provide the recommended clearances from the kiln to the floor and many are adjustable in order to raise the loading level to a height that is comfortable for you.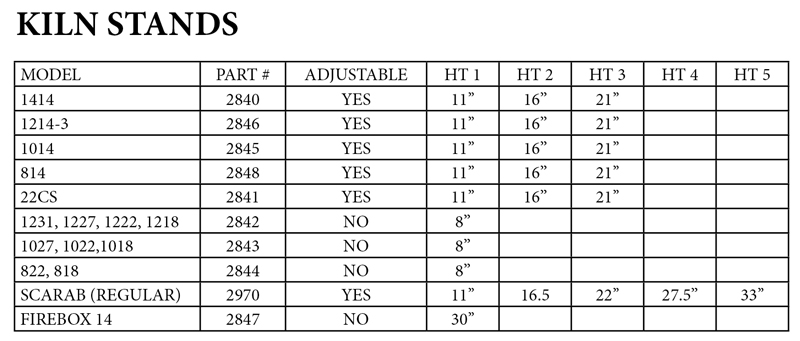 Choosing the Right Stand
Use the table above to choose the correct stand for your kiln. The heights listed in the table are based on the height of the surface of the stand that the kiln will sit upon. To calculate the height of the kiln opening (loading height) just measure from the bottom of the kiln to the kiln opening and add it to the stand heights.