A Breakthrough In The Kiln User Experience
We were thinking about how we could make the kiln programming experience truly exceptional for our customers, so we went out and talked to them. The result? The Skutt KMT Kiln Controller: a touchscreen interface with built in WiFi.
How to Buy a Kiln for Home Use
For potters, having access to your very own home kiln is a game changer. It offers the freedom to fire when you want and how you want, and will bring your art to a whole new level. With that in mind, we created a useful guide to buying your own kiln for home use. From choosing the right size, where to locate it, power requirements, and upgrade options, we have all of your questions covered.
Who Uses A Skutt?
With 70 years in the business, we've made a lot of friends along the way. From homes to schools to businesses, our products are used by:
See what people are making with Skutt tools.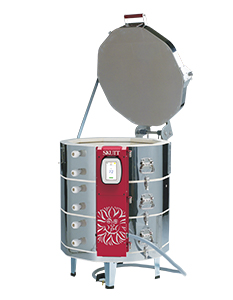 KMT-1027
Our most popular model for potters.
Learn More.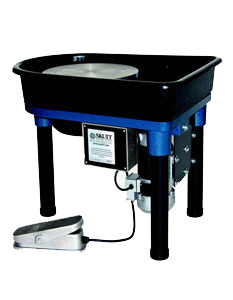 Revolution
Our most popular model for potters.
Learn More.